NAMA and it´s partner Red Rock Resources Plc. have received an offer for a 51% stake in it´s Melville Bugt project in Greenland, where a JORC resource estimate is expected by the end of the year.
The investor offered $17.75 million in cash for the stake, made through a private British Virgin Islands-based company on behalf of an investor.
The investor has also agreed to carry the first $2 million of further capital required by NAMA Greenland for completion of its proposed 2013 work programme, after which shareholders in NAMA Greenland may elect to finance additional work pro rata to their shareholdings. A mine-mouth royalty of 2% of the value of the ore produced will be payable to the selling shareholders pro rata to their acceptance of the offer.
The Melville Bugt project is a joint venture project between North Atlantic  Mining Associates Ltd. and AIM listed Red Rock Resources Plc.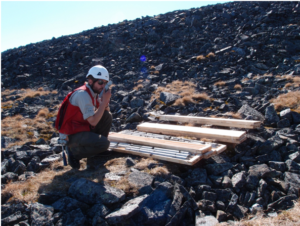 From Melville Bugt, Greenland