Lord Edward Timothy Razzall, Chairman
Tim Razzall has been an English lawyer for over 30 years after completing his education at St Paul's School, London and Oxford University. He was voted European Lawyer of the Year and now runs a corporate finance advisory business in London. He has had extensive experience in the mining industry as a director of listed and unlisted companies as well as other business sectors. He is currently the Liberal Democrat Treasury spokesman in Houseof Lords.
---
Mr Eyjolfur Kristinn Vilhjalmsson, Director and CEO
Eyjolfur Kristinn has over 20 years of experience in project managing of civil construction and mining projects both at operational and director level, he has been a part of the Greenlandic/Icelandic NAMA team since 2010. He currently acts as the deputy manager of Melville Bay Ltd. Was the head of the logistics team and acted as site/operational manager for the Melville Bugt Iron exploration project in Greenland
---
Mr Vilhjálmur Eyjólfsson, Director
With over 40 years of experience in the construction industry in Iceland Mr. Eyjólfsson Headed one of Iceland´s largest civil construction companies and has worked various types of civil construction and mining projects in Iceland, Norway and Greenland. Including dual highway projects, geothermal Power plant and drilling & Exploration projects.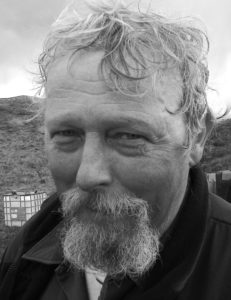 ---
---
Mr Gunnar Viðar Bjarnason, Non-executive Director
Gunnar is a cand. econ (equivalent to Master of Economics) from the University of Iceland he has been the managing director and owner of one of the leading importers of mining and agricultural machinery in Iceland for over 30 years. Gunnar has been involved in as a director and investor in natural resource companies in Iceland.
---
Frederic Popoff, Director
A chartered Surveyor with a wealth of global property knowledge. He is currently based in London and has over 20 years experience in a number of different property sectors. Until recently a director with one of the largest firms of chartered surveyors in the world.